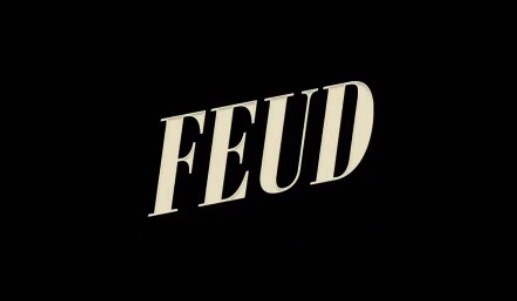 General Information

Title:
Feud
Original Network:
FX
Original Run:
March 5, 2017 - Present
Episode Length:
60 minutes
Description:
Feud is an American drama anthology television series created and produced by Ryan Murphy that explores the bouts and blows of epic conflicts throughout history. It is an anthology, with each season taking place in a new setting.

Bette and Joan, the first installment of the series, focuses on the backstage rivalry between Joan Crawford and Bette Davis during the production of their 1962 Oscar-nominated film What Ever Happened to Baby Jane?.

Charles and Diana, the second installment, will focus on the infamous separation and divorce between Princess Diana and Prince Charles.

Main Characters:
Bette Davis and Joan Crawford (Bette and Joan)
Prince Charles and Princess Diana (Charles and Diana)
Availability:
Basic cable (or equivalent) in the US, disc media, streaming services.

Content Information

Rating:
TV-MA
Content Labels:
Coarse language
Violence:
Mild violence, such as kicking, is shown.
Language:
Profanity is regularly used.
Sexual Themes and Nudity:
Sex is referenced, but not shown.
Drugs and Alcohol:
Adult characters can be seen smoking and drinking.
Crude Humor or Comic Mischief:
Crude humor is used.